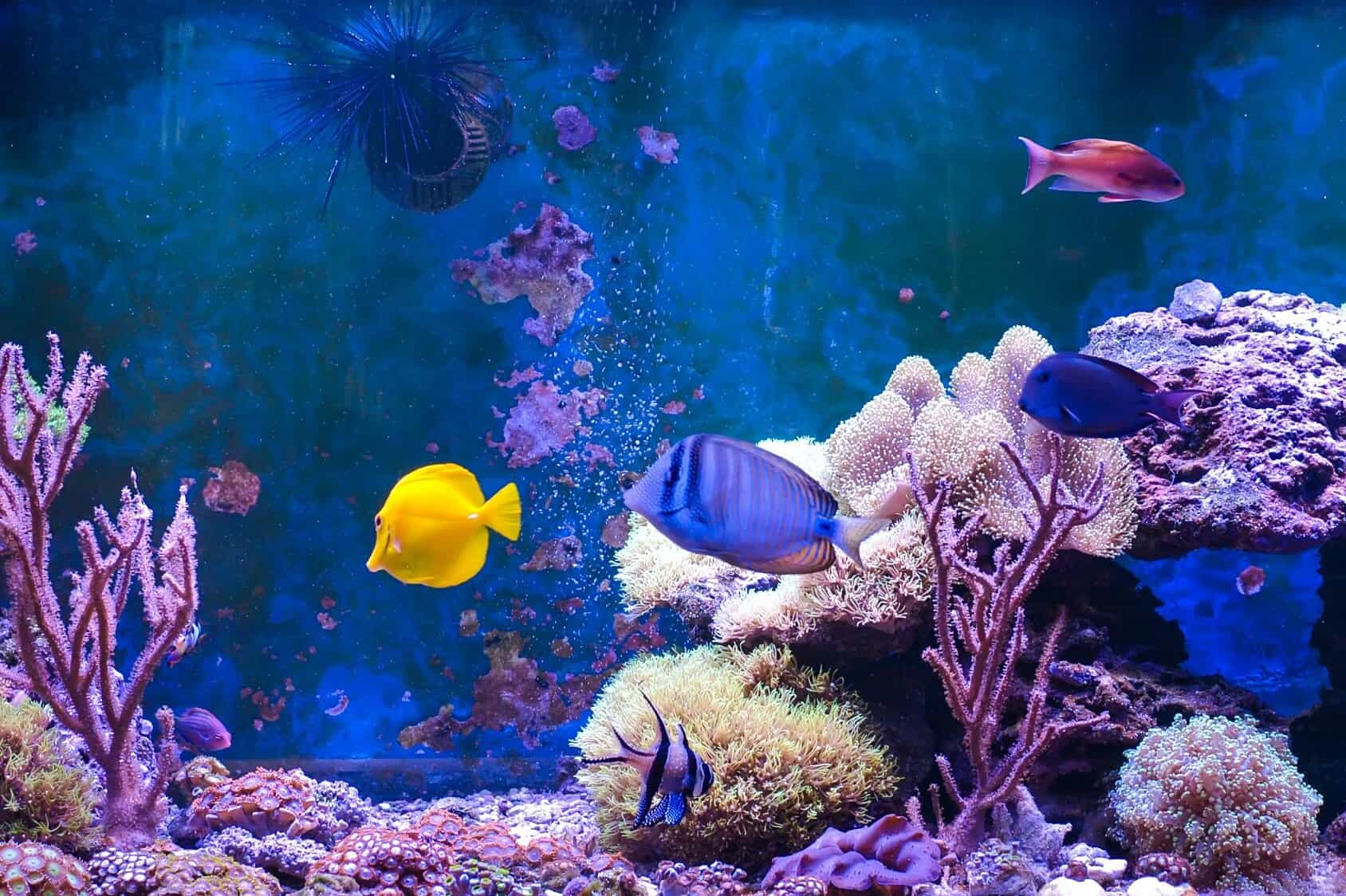 Explore the Hidden Gems of the Saltwater Fish World with our comprehensive guide. Dive into the captivating world of lesser-known fish species that reside in our oceans. Whether you're a passionate marine enthusiast or a newcomer to saltwater fishkeeping, this article is packed with invaluable information to deepen your knowledge. Join us on a mesmerizing journey beneath the waves and discover the wonders that await.
1. The Enigmatic Mandarin Dragonet
Discover the captivating allure of the Mandarin Dragonet (Synchiropus splendidus), a stunning and vibrant species in the realm of saltwater fish. Native to the Pacific Ocean, this small and elusive creature poses a challenge to spot, but its breathtaking blend of electric blue, orange, and green hues is a true spectacle. A prized addition to any marine aquarium, prepare to be mesmerized by this exquisite beauty.
2. Unraveling the Beauty of the Flame Hawkfish
The Flame Hawkfish (Neocirrhites armatus) is a strikingly beautiful species that grace the reefs of the Indo-Pacific. Known for its fiery red coloration, coupled with distinct black markings, this fish stands out like a beacon in its natural habitat. With its inquisitive nature, the Flame Hawkfish is often seen perching on coral branches, waiting for unsuspecting prey to pass by.
3. The Mesmerizing Splendor of the Royal Gramma
The Royal Gramma (Gramma loreto) is a mesmerizing fish from the Caribbean Sea that will instantly captivate saltwater enthusiasts. With its vibrant colors and striking pattern, this fish is a true masterpiece of nature's brilliance. Not only are they visually stunning, but they are also peaceful, making them a great addition to community reef tanks.
4. Diving into the World of the Orchid Dottyback
The Orchid Dottyback (Pseudochromis fridmani) is an alluring creature that adorns the reefs of the Red Sea. Its striking purple body, complemented by a vibrant orange eye, is a visual feast for anyone fortunate enough to spot it. However, we must mention that the Orchid Dottyback can be territorial, so careful planning is required when introducing it into a community tank.
5. The Endearing Eiblii Angel
The Eiblii Angel (Centropyge eibli) is a charming fish found in the waters of the Western Pacific. Its soft white body, adorned with distinct yellow and orange stripes, exudes elegance. This species tends to be hardy and adaptable, making it an excellent choice for both novice and experienced marine hobbyists.
6. Exquisite Beauty of the Bluestreak Cleaner Wrasse
The Bluestreak Cleaner Wrasse (Labroides dimidiatus) is not only aesthetically pleasing but also plays a vital role in reef ecosystems. These small, blue-streaked wonders act as cleaning stations for other fish, picking parasites and dead skin off their clients. Observing this symbiotic relationship in action is a mesmerizing experience, showcasing the intricate balance of nature.
7. The Challenging but Rewarding Copperband Butterflyfish
The Copperband Butterflyfish (Chelmon rostratus) is an enchanting species with its elongated snout and striking pattern. While its appearance is captivating, we must caution that the Copperband Butterflyfish can be somewhat challenging to care for, particularly when it comes to their dietary needs. However, with patience and dedication, successfully keeping one of these beauties can be a rewarding accomplishment.
8. Exploring the Unique Sailfin Tang
The Sailfin Tang, known as Zebrasoma veliger, is a remarkable fish featuring a striking sail-like dorsal fin. Hailing from the Indian Ocean and Western Pacific, this species adds a touch of elegance to every aquarium. With their vibrant yellow appearance and prominent dorsal fin, they are highly regarded by marine enthusiasts.
9. Unveiling the Radiance of the Longnose Hawkfish
Discover the captivating Longnose Hawkfish (Oxycirrhites typus) – a remarkable creature known for its elongated snout and distinctive perching habits. Found in the Indo-Pacific, this species has a preference for perching on coral branches, rocks, or any elevated surface, where it diligently observes its environment and patiently awaits its prey. Its mesmerizing reddish-brown body and intricate patterns further enhance its allure.
10. The Fascinating Antennata Lionfish
The Antennata Lionfish (Pterois antennata) is a visually arresting fish that commands attention with its striking appearance. This venomous predator showcases a series of feathery tentacles above its eyes, contributing to its regal and formidable presence. While their captivating appearance is undeniable, we strongly advise caution and expertise in maintaining these fish, as they require specialized care.
Conclusion
Discover the breathtaking diversity of saltwater fish species inhabiting the vibrant underwater world. This article uncovers some of the awe-inspiring marine creatures that grace our oceans, showcasing their mesmerizing beauty and captivating traits. When delving into the realm of marine exploration, ensure the well-being and compatibility of the fish you select for your aquarium.